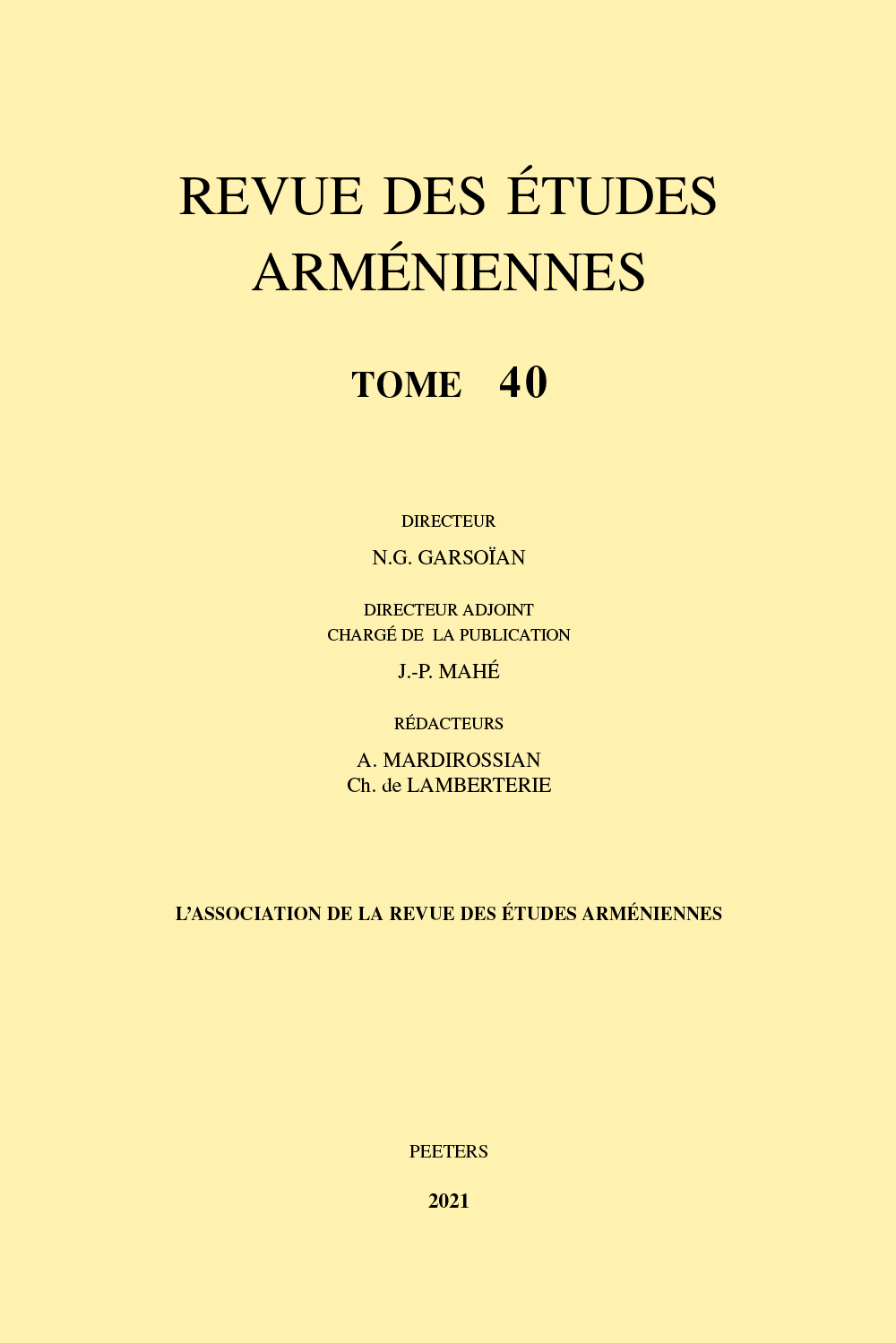 Document Details :

Title: The Site of Tigranocerta (II)
Author(s): SINCLAIR, T.
Journal: Revue des Études Arméniennes
Volume: 26 Date: 1996-1997
Pages: 51-117
DOI: 10.2143/REA.26.0.2003745

Abstract :
In "The site of Tigranocerta. I" the evidence of the ancient sources was used to identify Tigranocerta with Arzan. In this section of the present article the roads leading to Tigranocerta on the Tabula Peutingeriana will be identified with actual tracks and sites.
This will function, in the first place, as a check on the identification of Tigranocerta with Arzan. However the exercise will assume that identification to be correct. It will, therefore, only check that Arzan is consistent with the evidence of the Tabula. The same exercise will not be carried out for the alternative sites, Silvan and K?z?ltepe. This would be required if the Tabulawere to be used as a separate positive argument in favour of Arzan rather than as a check on the previous arguments. However the assumption that Arzan is Tigranocerta produces a high success rate in identifying stations on the Tabula's routes. The likelihood of fitting those routes to actual tracks on the ground with greater or equal success by assuming the identity of Tigranocerta with other sites can more or less be discounted.
The second purpose of this investigation is to take the first steps in deciding whether Tigranocerta was skilfully sited in relation to existing long-distance routes.


Download article