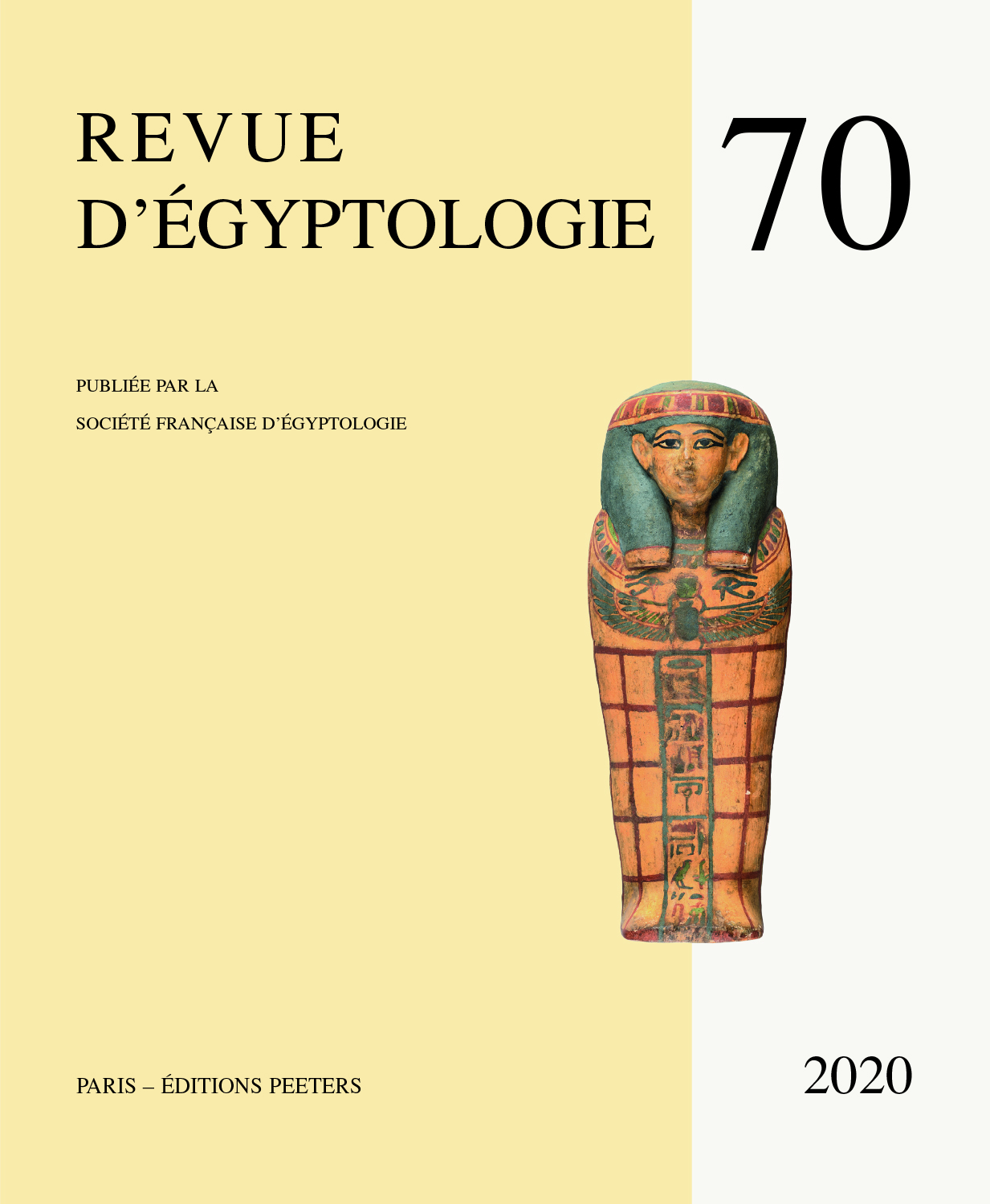 Document Details :

Title: A Bronze Representing Tapsais of Kellis
Author(s): KAPER, O.E. , WORP, K.A.
Journal: Revue d'Égyptologie
Volume: 46 Date: 1995
Pages: 107-118
DOI: 10.2143/RE.46.0.2003727

Abstract :
Description d'une statuette bronze votive trouvée en 1992 dans le temple principal d'Ismant el-Kharab (Kellis) dans l'Oasis de Dakhla, ainsi qu'une discussion de la déesse représentée. Des considérations archéologiques et artistiques mènent à la conclusion que le bronze date du second ou du troisième siècle apr. J.-C. La statuette représente la déesse Tapsais, qui n'est connue qu'à Ismant el-Kharab; toutes les sources la concernant sont décrites. Tapsais joue le rôle de déesse parèdre du dieu Toutou, avec qui elle partage certains traits. Elle est aussi nommée Tnaphersais.


---

Description of a bronze votive statuette found in 1992 in the Main Temple at Ismant el-Kharab (Kellis) in the Dakhleh Oasis and a discussion of the goddess it represents. The bronze can be dated to the second or third century AD on archaeological and artistic grounds. It represents the goddess Tapsais, who is known exclusively from sources at Ismant el-Kharab, all of which are briefly described. Tapsais functions as the partner deity to the god Tutu with whom she shares certain traits. An alternative designation occurs as Tnaphersais.


Download article