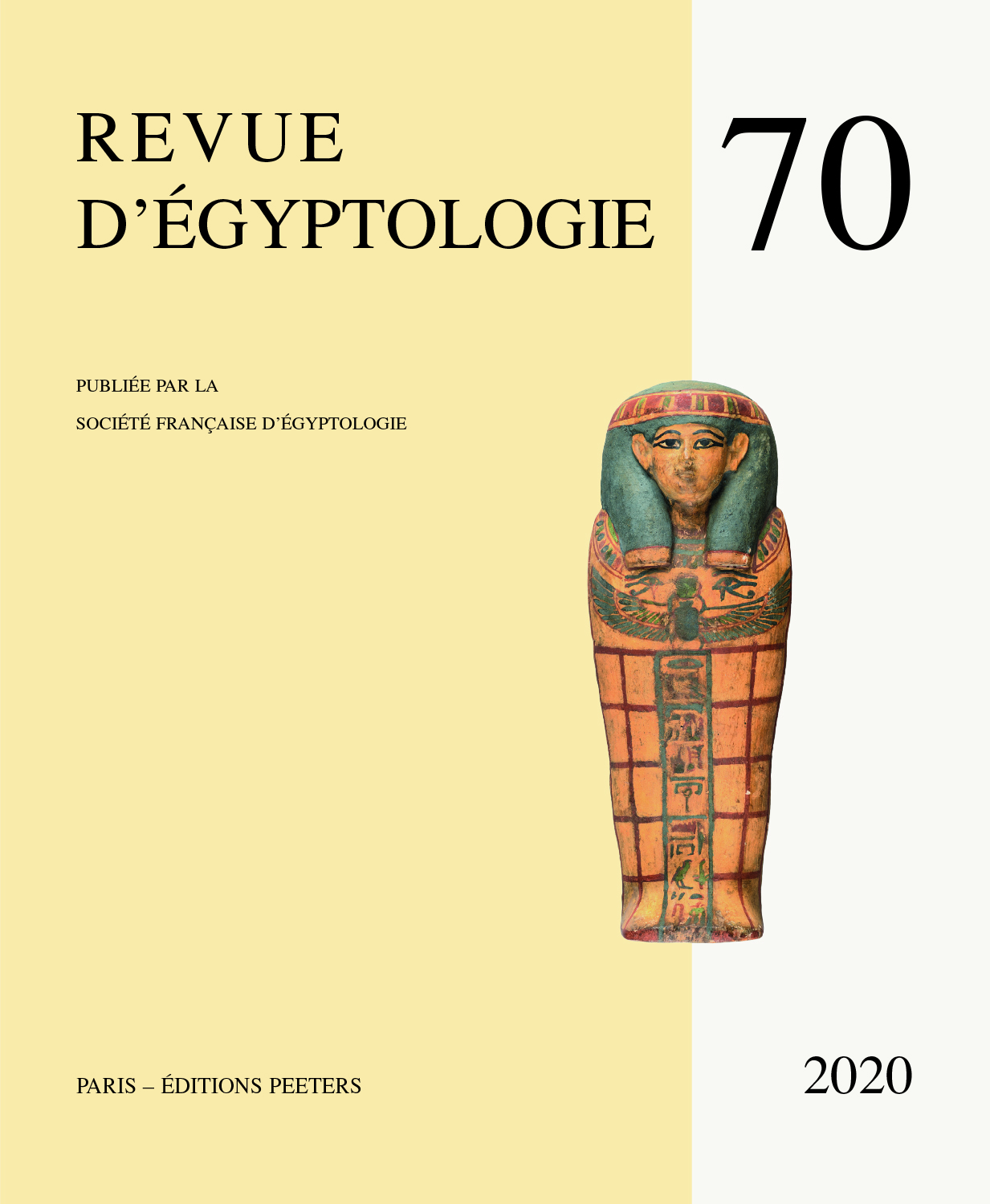 Document Details :

Title: Ptah-démiurge et l'exaltation du ciel
Author(s): BERLANDINI, J.
Journal: Revue d'Égyptologie
Volume: 46 Date: 1995
Pages: 9-41
DOI: 10.2143/RE.46.0.2003721

Abstract :
Un «soulèvement du ciel» (âkh-pet) caractérise l'action créatrice du monde par Ptah, au moins dès la fin de la XVIIIe dynastie, à travers textes, onomastique, fêtes et certains emblèmes composites (ḏd špsy, sceptre, de la couronne...). Cette élaboration puise aux sources anciennes associant le Nefer-her aux fils ainés d'Atoum (Chou, Heka) et à une nature en quatre ka. Par sa posture dressée au cœur de l'univers, le dieu révèle ses liens avec l'angle et l'épine dorsale, entité cosmique encore présente dans l'incommensurable Géant/Nain.


---

A 'sky-uplifting' (âkh-pet) characterises Ptah, creative power, at least since the end of the XVIIIth dynasty, through onomastics, texts, feasts and some composite emblems (ḏd špsy, scepter, crown...). This elaboration is drawn from ancient sources that associate the Nefer-her with Atum's eldest sons (Shu, Heka) and with a four-ka-nature. Raised in the center of the universe, the god reveals by his position his ties with the angle and the spine, cosmic entity still in evidence in the incommensurable 'Giant/Dwarf'.


Download article