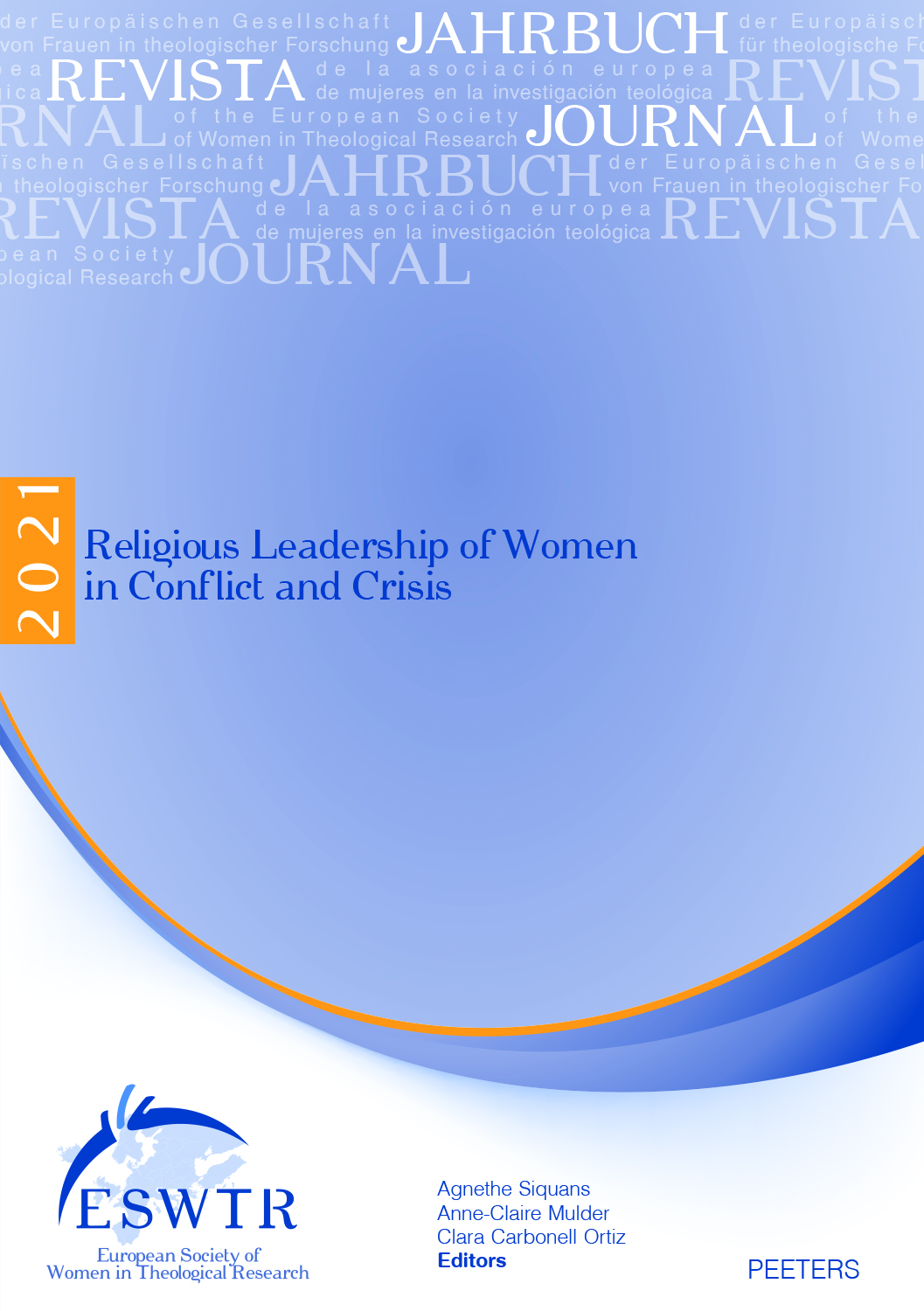 Document Details :

Title: Wehe, kein Ort, nirgends...
Subtitle: Überlegungen zum Sprachraum der Klagelieder Jeremias
Author(s): BAIL, Ulrike
Journal: Journal of the European Society of Women in Theological Research
Volume: 7 Date: 1999
Pages: 81-90
DOI: 10.2143/ESWTR.7.0.2002941

Abstract :
This article seeks to understand the linguistic space of the Lamentations of Jeremiah as a space of survival, a space which makes it possible to imagine a future despite the destruction. This future has a place only in language, not in reality. The distress which breaks in upon Jerusalem from all sides is opposed by a linguistic space in which the inexpressible cruelty can be spoken out. The analysis of this linguistic space is oriented along the lines of literary discussions of language about space and linguisitc space of literary texts. The linguistic space of Lamentations is investigated using the phenomenon of the acrostic and of mourning songs. Between distress and survival, the linguistic space of lamentations becomes a utopia in the original sense of nowhere, no place. But in this no-place the imagination of the reader can set another place, which can be sought after and which enables survival without betraying the memory of the dead.


---


Cet article entend aborder l'espace linguistique des Lamentations de Jérémie comme un espace de survie, un espace qui permettrait d'imaginer un futur en dépit de la destruction. Cet avenir existe seulement dans le langage, pas dans la réalité. Aux nombreux malheurs qui s'abattent sur Jérusalem on oppose un espace linguistique dans lequel l'indicible cruauté peut être exprimée. L'analyse de cet espace s'inspire des discussions littéraires consacrées à l'espace linguistique des textes littéraires. Pour examiner les Lamentations de Jérémie, Bail s'appuie sur le phénomène des acrostiches et des chants funèbres. Entre la détresse et la survie, l'espace linguistique des Lamentations devient une "utopie", dans son sens originel de "nulle part", "en aucun lieu". Mais dans ce nulle part, l'imagination du lecteur peut inventer un autre lieu qui pourra faire l'objet d'une quête et lui permettra de survivre sans trahir la mémoire des défunts.


Download article