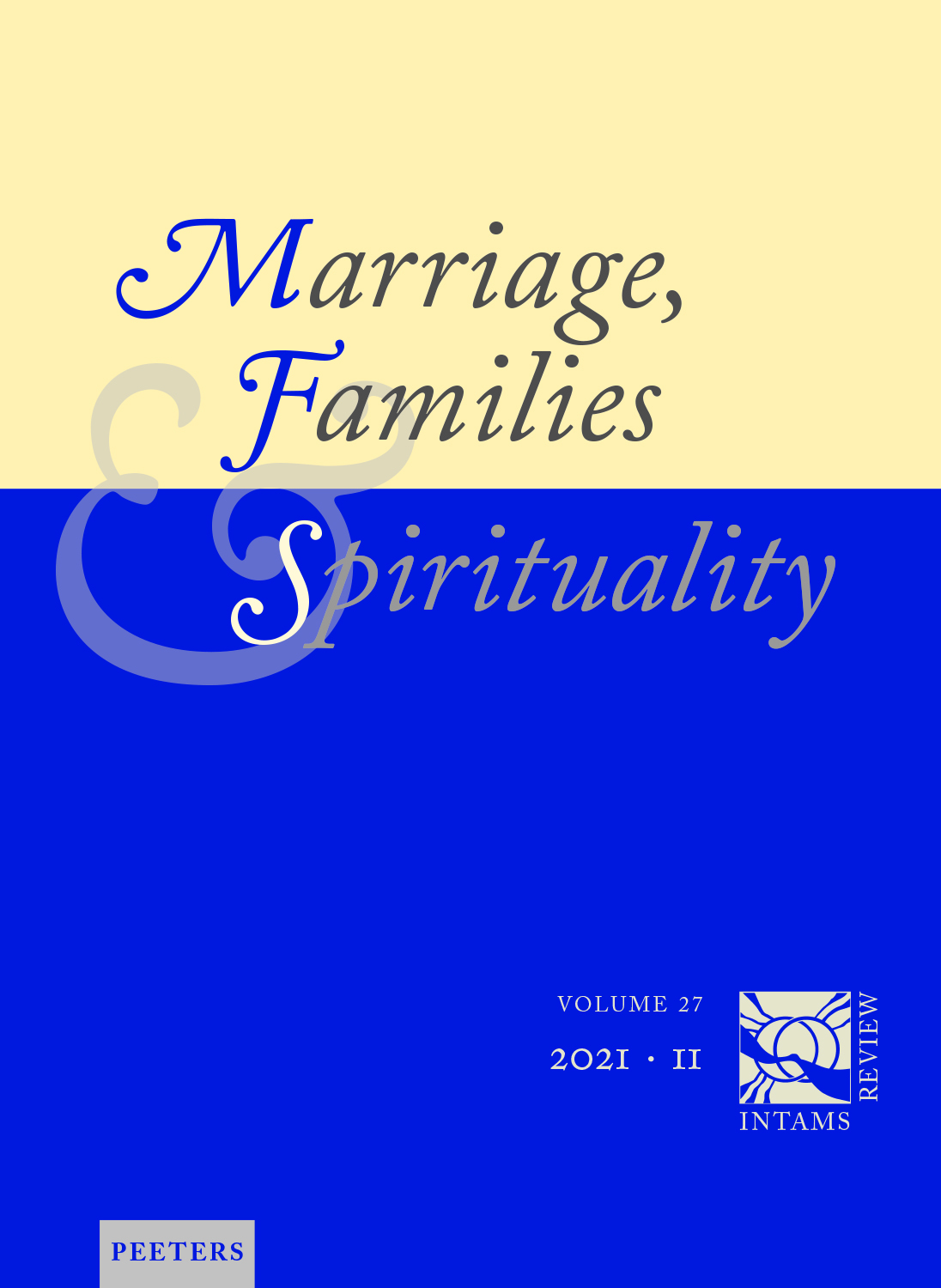 Document Details :

Title: Christliche Ehe als Lernprozess
Subtitle: Von der schöpferischen Kraft einer 'Zweiten Entscheidung'
Author(s): ECKMANN, Dieter
Journal: Marriage, Families & Spirituality
Volume: 10 Issue: 2 Date: Autumn 2004
Pages: 207-220
DOI: 10.2143/INT.10.2.2002924

Abstract :
English abstract below

Christliche Ehe als Lernprozess: Von der schöpferischen Kraft einer "Zweiten Entscheidung"
Mit Blick auf die ungebrochen große Sehnsucht der Menschen nach Treue und lebenslanger Bindung bei gleichzeitiger Erfahrung geringer Tragfähigkeit von Lebensentscheidungen ist es Ziel dieses Beitrages, durch die Darstellung der Relevanz sowie der Konzeption einer "Zweiten Entscheidung" einen möglichen und gangbaren Weg aufzuzeigen, wie christliche Ehe heute so gelebt werden kann, dass sie den berechtigten Erwartungen der Menschen nach Selbstentfaltung und Kontinuität entspricht. Da sich die Wahrheit eines Lebensentwurfs in einen lebenslangen Reifungsprozess eingebettet weiß, gilt es, jene gewissermaßen neu zu einer Entscheidung herausrufende Situationen – wie etwa eine Krise, die Erfahrung von Gewöhnung und Langeweile, Empfindungen von innerer Leere und Sinnlosigkeit – nicht nur isoliert anzugehen, sondern in den Gesamtzusammenhang der Ehegeschichte einzuordnen und so gerade als Schlüsselsituationen oder Wendepunkte zu begreifen: als Orte, wo Sehnsüchte frei werden, wo die eigene Existenz aufbricht und der Blick frei wird für die religiöse Dimension des Daseins. Eine "Zweite Entscheidung" impliziert dementsprechend eine vertiefte Auseinandersetzung mit derartigen "Irritationen", um durch einen – vielleicht schmerzlichen und ernüchternden – Prozess einer Neuorientierung hindurch zu einer neuen Liebe zu gelangen, neuer Stabilität und Ausgewogenheit, einem Durchbruch zu einem vertieften Verständnis seiner selbst, der Partnerschaft und letztlich auch der Beziehung zu Gott. Dem ehelichen Leben neu zuzustimmen und ihm die Chance einer Vertiefung zu eröffnen, wird daher auch implizieren, sich der erahnten Tatsache der Verwiesenheit auf Gott (wieder neu) zu vergewissern und diese zu beleben. Der Aufsatz versucht den Gehalt sowie die nähere Gestalt einer solchen "Zweiten Entscheidung" zu fassen und auch deren möglicher Bedeutung als "Revision einer Erstentscheidung" nachzugehen. Konkrete und daraus resultierende Perspektiven für eine Ehespiritualität bilden den Abschluss.


---

Christian Marriage as Education: The Creative Possibility of a Second Commitment
Humans have a continual and intense longing for fidelity and lifelong relationships. At the same time we are well-aware of how fragile our relational commitments are. The article introduces the idea of a "Second Commitment" and seeks to show how this can enable Christian marriage today to respond to our desire for continuity and self-realization. Since a true life project is one that encompasses a life-long process of maturation, the crises of life should not be seen as threatening to our lifelong commitment to another but sources of renewal and enrichment. Tragedies, the experience of boredom and routine, the feeling of emptiness and lack of meaning should be seen as part of the growth of a marriage and thus as key moments or turning points that aid one's personal development. These are places that disclose our desires, put existence into question, and allow us to see life in a new light, often revealing the religious dimension of life. It is at these times that a "second commitment" is required of the person. We take up our first commitment to our spouse, which has become stretched and distorted by these crisis points, and reaffirm this decision in a new decision for the other. This implies seeing a deeper dimension to these "irritations" so that through a perhaps painful and enlightening process one can come to a new orientation towards life and a new love for one's partner. This would result in a new stability and balance and a breakthrough into a deeper understanding of oneself, one's relationship with one's spouse, and finally one's relationship with God. Married life is renewed and is given a chance to deepen. This also allows one to recognize that all life depends upon God and (once again) trust this relationship. The article attempts to show the contours of this "Second Commitment" and to show its possible meaning for a "Revisiting of the First Commitment". It concludes with some concrete perspectives for marital spirituality arising from this approach.


Download article