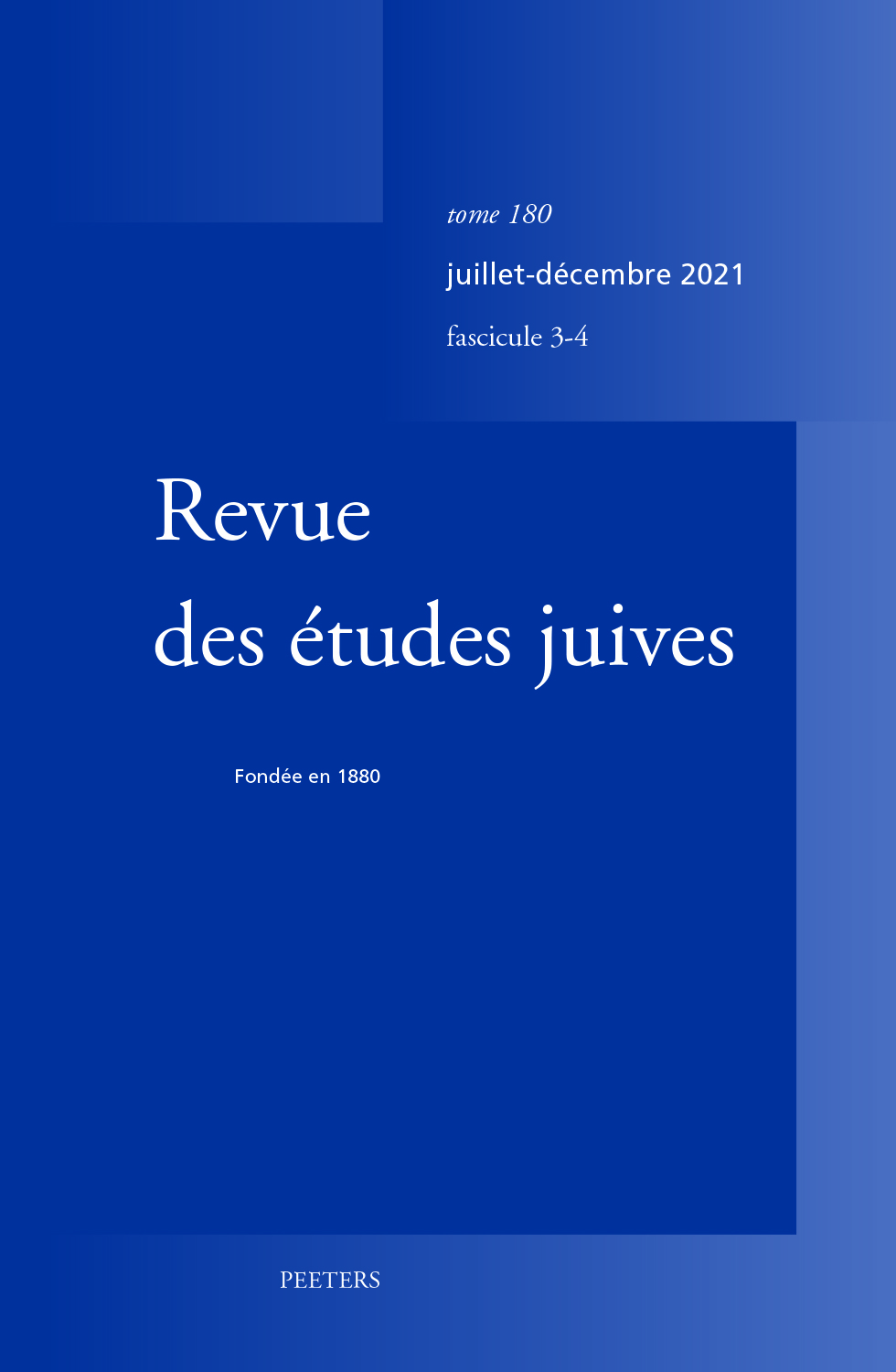 Document Details :

Title: Joseph Ibn Kaspi on the Secret Meaning of the Scroll of Esther
Author(s): EISEN, Robert
Journal: Revue des Études Juives
Volume: 160 Issue: 3-4 Date: juillet-décembre 2001
Pages: 379-408
DOI: 10.2143/REJ.160.3.200

Abstract :
Dans son commentaire du Livre d'Esther, Joseph ibn Kaspi fait allusion à une interprétation ésotérique de l'histoire; pourtant il n'offre aucune indication de la nature de cette interprétation. Le présent article essaie de montrer, en se fondant sur des indices figurant dans ses autres écrits, que Kaspi regarde l'histoire d'Esther comme une allégorie révélatrice d'importants secrets philosophiques concernant le caractère des prédictions prophétiques. L'article essaie aussi de démontrer que Kaspi voit, en ces secrets philosophiques, d'importantes ramifications pour comprendre le développement de l'histoire juive — notamment, le déroulement de l'époque messianique. En fin de compte, l'article montrera que la compréhension ésoterique de l'histoire d'Esther par Kaspi rend son commentaire extrêmement original parmi les commentaires juifs traditionnels du moyen âge sur le Livre d'Esther en général.

In his commentary on the Scroll of Esther, Joseph ibn Kaspi alludes to an esoteric reading to the story; however, he provides no information as to what this reading might be. In this article, an attempt is made to show, on the basis of clues in his other writings, that Kaspi treats the Esther story as an allegory unlocking important philosophical secrets about the nature of prophetic predictions. An attempt is also made to demonstrate that Kaspi saw these philosophical secrets as having important ramifications for understanding the process of Jewish history — in particular, the unfolding of the messianic era. Finally, it will be shown that Kaspi's esoteric understanding of the Esther story makes his commentary highly original within the tradition of medieval Jewish commentaries on Esther in general.



Download article