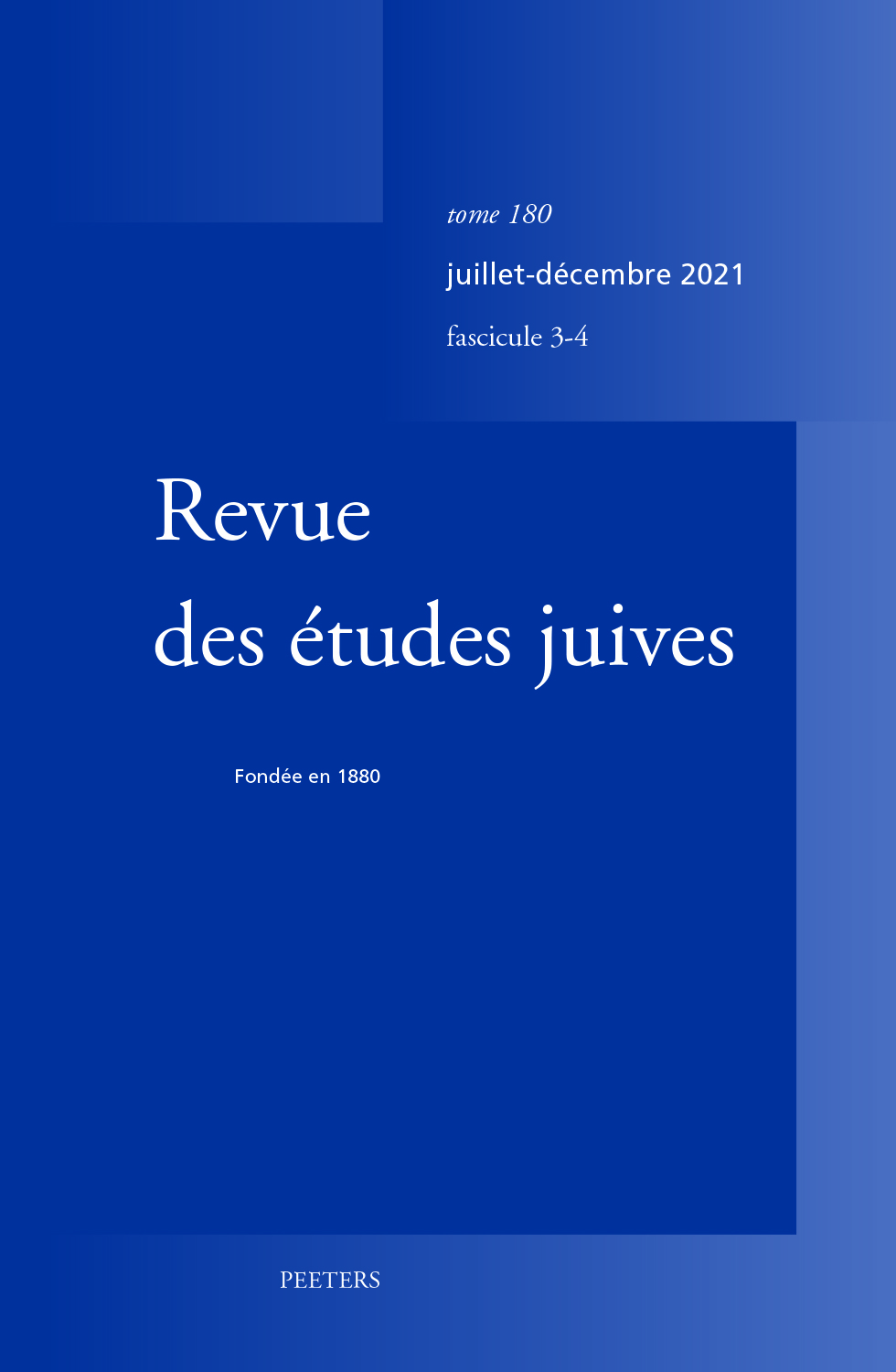 Document Details :

Title: Is there a Raison d'Être for an Aramaic Targum in a Hebrew-Speaking Society?
Author(s): TAL, Abraham
Journal: Revue des Études Juives
Volume: 160 Issue: 3-4 Date: juillet-décembre 2001
Pages: 357-378
DOI: 10.2143/REJ.160.3.199

Abstract :
L'opinion traditionnelle selon laquelle le Targum araméen était une nécessité sociale, destinée aux masses qui ne maîtrisaient plus l'hébreu, est actuellement contestée par les découvertes récentes qui ont prouvé la vitalité de l'hébreu et son usage extensif aux temps où le premier Targum fut conçu. Cet article propose la thèse que le Targum du type Onqelos n'avait pas comme but d'exposer aux masses ignorantes la Loi de Moïse dont la langue originelle ne leur était plus accessible. Au contraire, son dessein était de protéger l'original de l'inclination à le «moderniser» en accord avec le langage et les idées contemporaines. Comme on l'apprend des rouleaux de la mer Morte, du Pentateuque samaritain et même des sources rabbiniques, de tels exemplaires harmonisants de la Loi existaient durant les premiers siècles de l'ère chrétienne. L'emploi du Targum à côté de l'original permettait de la moderniser, sans altérer le texte sacré.

The traditional view considering the Aramaic Targum as a social necessity aimed at the masses that no longer understood Hebrew is challenged by the recently disclosed testimonies that Hebrew was in active use among the common people by the time the first Targum was conceived. The present article submits the thesis that the Onqelos type Targum was not destined to expose the ignorant masses to the Law, whose language was inaccessible to them. It was rather directed against the tendency to "modernize" the text of the holy writ in accordance with the contemporary linguistic habits and ideological trends. As we learn from the Dead Sea scrolls, the Samaritan Pentateuch and even rabbinical testimonies, such harmonizing exemplars of the Law existed in the first centuries C.E. The use of the Targum along with the original made possible the modernization, without altering the sacred text.



Download article