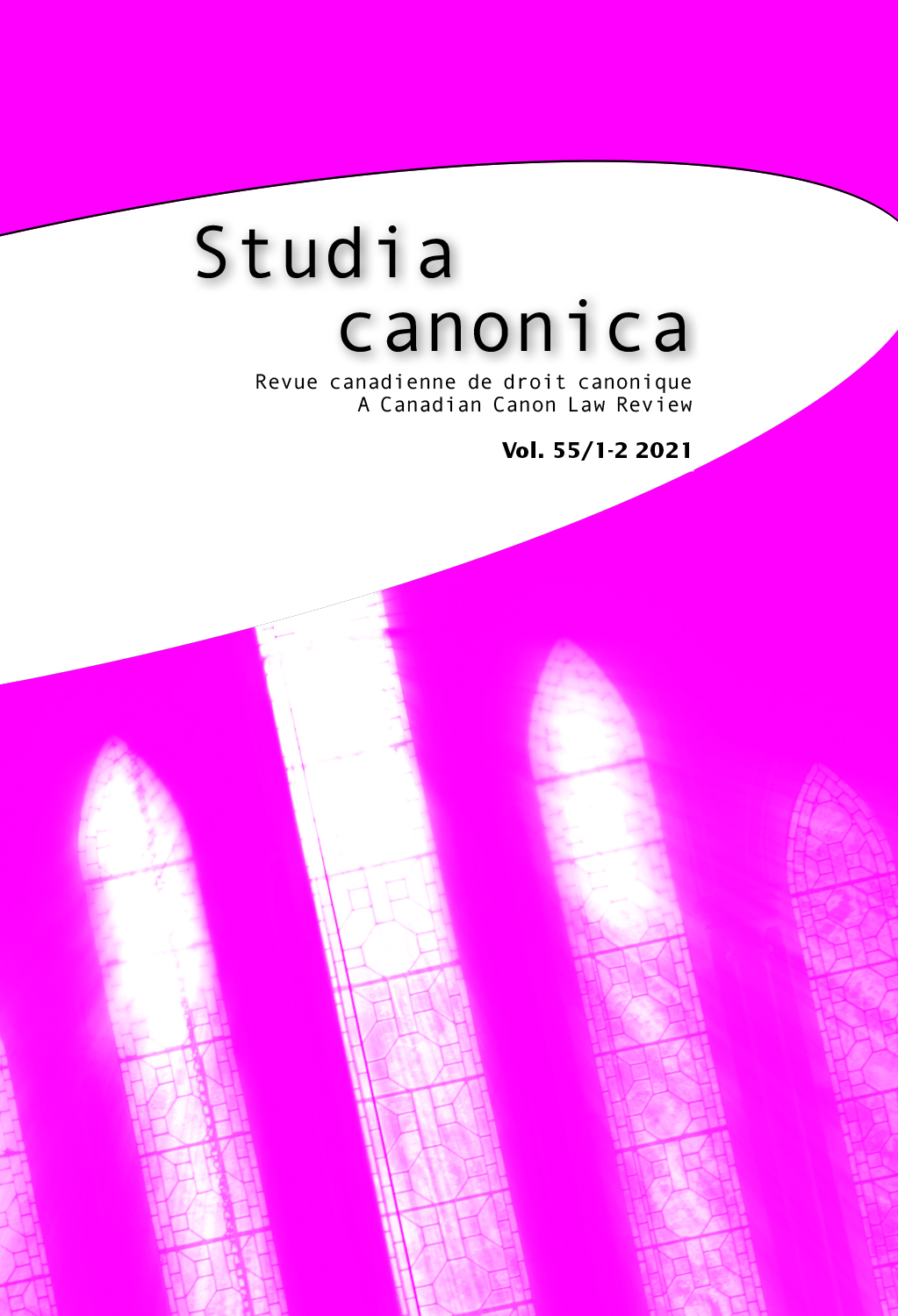 Document Details :

Title: Synodality and Discernment
Subtitle: The Affective Reconfiguration of the Church
Author(s): MOONS, Jos
Journal: Studia Canonica
Volume: 56 Issue: 2 Date: 2022
Pages: 379-393
DOI: 10.2143/STC.56.2.3291539

Abstract :
While most reflections on synodality refer to the discernment of spirits as a crucial element, it is usually not specified what discernment entails. After exploring some possibilities, this article focuses on Ignatian discernment and elaborates what it means for synodality. Firstly, it presupposes God's direct interaction with his creatures, a theological conviction that comes with the spiritual requirement of inner freedom. Moreover, discernment engages one's interiority: it is an affective undertaking. Synodality presupposes a similarly active view of God: it is about 'receiving the new things that the Spirit wishes to reveal to us' (Pope Francis). Therefore, it comes with the same spiritual requirement and the same affective focus. As the affective realm is a relatively unfamiliar aspect of Church life, its growing importance amounts to an affective reconfiguration of the Church.


---

Alors que la plupart des réflexions sur la synodalité font référence au discernement des esprits comme un élément crucial, il n'est généralement pas précisé ce que le discernement implique. Après avoir exploré quelques possibilités, cet article se concentre sur le discernement ignatien et élabore ce qu'il signifie pour la synodalité. Tout d'abord, il présuppose l'interaction directe de Dieu avec ses créatures, une conviction théologique qui s'accompagne d'une exigence spirituelle de liberté intérieure. De plus, le discernement engage l'intériorité de chacun: c'est une démarche affective. La synodalité présuppose une vision tout aussi active de Dieu: il s'agit de «recevoir les nouveautés que l'Esprit souhaite nous révéler» (Pape François). Elle s'accompagne donc de la même exigence spirituelle et de la même attention affective. Le domaine affectif étant un aspect relativement peu familier de la vie de l'Église, son importance croissante équivaut à une reconfiguration affective de l'Église.


Download article