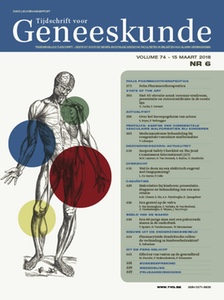 Document Details :

Title: Telepsychiatrie en de betekenis van persoon-tot-persooncontact. Een voorlopige personalistisch-ethische analyse
Author(s): GASTMANS C, VAN WYNSBERGHE A
Journal: Tijdschrift voor Geneeskunde
Volume: 67 Issue: 10 Date: 2011
Pages: 493-499
DOI: 10.2143/TVG.67.10.2000971

Abstract :
Studies wijzen uit dat telepsychiatrie mogelijkheden biedt om zowel de kwaliteit als de kwantiteit van de patiëntenzorg te verhogen voor grote groepen patiënten in het algemeen, en voor hen die in landelijke en verafgelegen gebieden wonen in het bijzonder. De literatuur over telepsychiatrie is de laatste 10 jaar spectaculair toegenomen en meldt onderzoeksresultaten met betrekking tot diverse toepassingen. Er is echter weinig literatuur voorhanden over de ethische aspecten van telepsychiatrie. Aan de hand van Brennan's model voor de evaluatie van gezondheidstechnologie kunnen we de centrale ethische uitdaging van de telepsychiatrie benoemen als de afwezigheid van persoon-tot-persooncontact. De moeilijkheid bestaat erin precies te verwoorden waaruit de waarde van persoon-tot-persooncontact bestaat en wat de betekenis hiervan is in de therapeutische relatie tussen de patiënt en de arts. Via de personalistische traditie binnen de ethiek en verwante filosofische benaderingen kunnen we een beeld schetsen van de patiënt als persoon, opgevat als een relationeel en lichamelijk wezen. Deze ethische beschouwingen zijn cruciaal voor de ontwikkeling van richtlijnen die de toepassing van de telepsychiatrie kunnen begeleiden met het oog op de vrijwaring en de bevordering van de kwaliteit van de zorg en van de menselijke waardigheid.



---


Telepsychiatry and the meaning of person-to-person contact: a preliminary personalist ethical appraisal
Pioneering researchers claim that telepsychiatry offers the possibility for improving both the quality and quantity of patient care for populations in general as well as for those in rural and remote locations. The prevalence of, and literature on telepsychiatry has increased dramatically in the last decade covering all aspects of research endeavors.
Still, little can be found on the topic of ethics in telepsychiatry. Using various clinical scenarios we may provide insight into the moral challenge occurring in telepsychiatry: the lack of person-to-person contact. The stumbling block remains to articulate the significance of person-to-person contact and further its significance in the therapeutic relationship between the patient and his physician. Applying the personalist perspective and related philosophical approaches we may sketch an outline of the patient as a person, existentially considered as a relational and bodily human being.
By applying Brennan's model for health technology assessment we may evaluate the morally troubling aspect of telepsychiatry – a lack of person-to-person contact – in this philosophical sketch of the person. This consideration is crucial in the development of policies to guide the use of telepsychiaty in order to maintain the quality of care and human dignity.