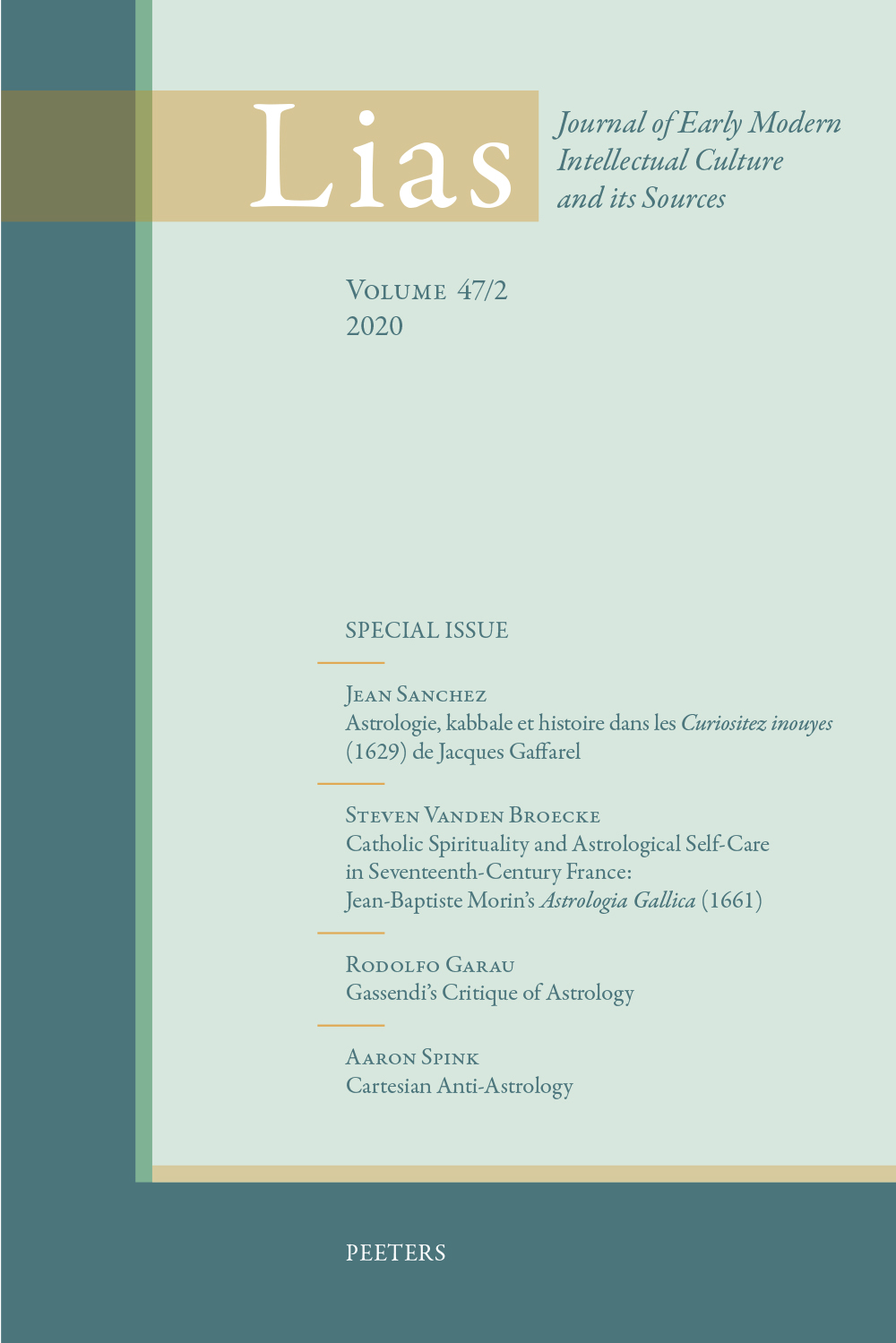 Document Details :

Title: Calumnia dira pestis
Subtitle: Slander, Memory and Collective Identity in the Republic of Letters, or How Polemics are Historicized
Author(s): DE SMET, Ingrid A.R.
Journal: Lias
Volume: 38 Issue: 2 Date: 2011
Pages: 185-206
DOI: 10.2143/LIAS.38.2.2159015

Abstract :
This is a thematic investigation into defamatory practices in the Republic of Letters of the late sixteenth century and first half of the seventeenth century, especially among the humanist networks centring on France and the Low Countries and their contacts in German- or English-speaking regions. Against a background of civil war in either region, scholars of repute or of high public visibility were prone to being vilified in intellectual and personal terms; indeed, they were often themselves no strangers to abusive language. Taking into account both historical and recent studies of polemics and drawing on a variety of humanist writing (emblems, poetry, letters, etc.), the paper reviews how gossip and calumny were conceived of in the period (c. 1560-1650) and what strategies were deployed in dealing with malicious tongues. Most importantly, the present study demonstrates that preserving the memory of such clashes and altercation contributed to the sense of self and community amongst a scholarly elite, not just across borders but also in some cases across generations. The broad range of Early Modern authors taken into consideration includes Hadrianus Junius (1511-1575), Joseph Scaliger (1540-1609), Justus Lipsius (1547–1606), Isaac Casaubon (1559-1614), George Thomson (d. 1616/17), and Jacques Auguste de Thou (1553-1617).


Download article